In this article, Dr Sophia Tetteh, former Loughborough Doctoral Researcher and creator of STEMInspires, tells us about her research experience, why she decided to create a platform that seeks to promote Science Technology Engineering and Mathematics (STEM) and her advice to her 15-year-old self.
Did you study an undergraduate and a master's degree? If so, was it at Loughborough?
Yes, I did do both an undergraduate and master's degree. Both from Drexel University, PA, USA, in Biomedical Engineering and Mechanical Engineering respectively.
Can you give us a quick layperson description of your PhD research?
My PhD was an interdisciplinary research project between the Design School and Materials Engineering on material development for facial prostheses for resource limited areas.
Did you work between the time you finished your undergrad/master's and the time you started your PhD?
Yes, I did. My undergraduate degree had a placement (1.5 years) and I chose to do a placement for my master's as well (6 months) to gain experience in the medical device industry and to be certain about this field in the USA. After that, I worked in an engineering consultancy firm, then started an electronic recycling company with a colleague and lastly went on to lecturing undergraduate engineering modules at the University of Ghana. Then PhD bug kicked in!
Was your PhD funded? If not did you manage to get any external funding?
Yes, my PhD was funded by the Schlumberger Foundation (foundation that supports/funds women to pursue PhDs in STEM degrees) and ESPRC.
Can you tell us more about your current job?
I currently teach Physics and promote/support students from underrepresented backgrounds to progress to highly selective universities.
Tell us more about STEMInspires, the platform you created.
Over the past few years, STEMInspires has evolved. Initially, it was to document my PhD journey. Therefore, when I completed my PhD, I considered closing all the social media platforms. Then, I decided to change the focus to STEM communication and now it's evolved into the "Engineering Conversations". Engineering Conversations are interview style convos with female engineers (from diverse backgrounds) both in industry and academia to share their educational and career journeys. The focus is to inspire the next generation, and especially young girls, to pursue a career in engineering. Representation is key!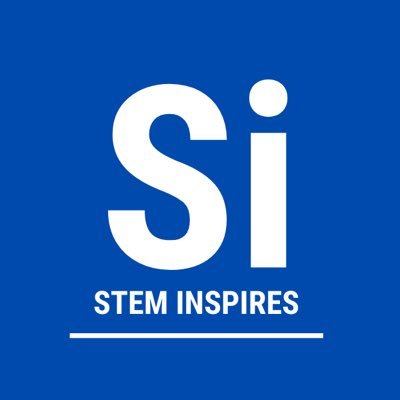 What motivated you to start STEMInspires?
I started STEMInspires initially on IG and Twitter to a) document my PhD journey b) find and get to know others in my field of research. This was after deliberately making all efforts to not be on social media. I caved in and returned using those social media platforms to document my PhD journey (though not religiously), the up and downs of a PhD, and everything higher education/education. Ultimately, this led to other opportunities that social media can sometimes offer.
Can you think of one skill that you developed or improved during your PhD?
Running and managing multiple mini projects whilst efficiently making use of my time.
What is your biggest achievement so far?
Not considering work or education achievements, I would say being fearless. Fear can be very crippling and debilitating. Over the years I have worked through my fears and not let them hinder me. If I failed in a task, I would evaluate and get back on the drawing board. Every moment in life is a lesson. I would also say the impact of my work, i.e. people that have benefitted from some of the medical products I worked on and seeing students changing their communities and having the honor to be part of their journey.
What is the biggest hurdle that you managed to overcome so far?
I have gone through so many hurdles in my life, I do not think there is one particular one that I would call the 'biggest' hurdle. Life is full of hurdles. I would say having a mindset where I'm not crushed by the hurdles but rather think "what can I do in this situation?" is an attitude that I have adopted time and time again. When life gives you lemons, make lemonade!
I can think about one particular hurdle where, during my undergraduate days, at a routine medical checkup, my GP requested a biopsy for what she was unsure to be a lump and determining if the cells were either malignant or benign. I was quite young and never took my health as a hurdle I would have to consider. In the time period between the biopsy and getting the final results, I ran all the possible worst-case scenarios of what could happen and how that was going to impact my life. That must have been one of the most stressful 2 weeks of my whole entire life. The test came out negative though, it was benign!
What would you tell your 15-year-old self?
RELAX! 15-year-old Sophia was such a serious young girl. Life is a journey -live and enjoy the present. Your failures will be the launchpad to your next opportunities. So, fully embrace it and it's okay to cry bucket of tears!
We hope that you found this interview useful! Let us know if you would like more of these and if you think about someone we should interview!
Thank you Sophia for sharing your journey with us! More more engineering conversations, follow STEMInspires on Twitter, Instagram and Youtube!
Are you a former DR? Would you like to talk about your time at Loughborough and give some advice to fellow DR or event undergrad and postgrad students? Email us at P-network@lboro.ac.uk.
Latest posts by Tymele Deydier
(see all)